Articles
10 IBD questions to ask at your next appointment
The amount of time you have to discuss your inflammatory bowel disease (IBD) questions with a doctor is likely limited. You may see a doctor who specializes in treating digestive disorders (gastroenterologist) only once a year. Plus, appointments can be brief, and a good chunk of your time will likely include an exam and questions from your doctor regarding your symptoms, medications and current habits. To maximize your time and avoid getting sidetracked, make a list of the IBD questions you want answered. Do this long before you change into a hospital gown.
Let your doctor know that you have a list of IBD questions at the beginning of the appointment so that he or she can save time to address your concerns. List your IBD questions from most important to least important in case time runs out.
Here are some basic IBD questions that you may want to ask. Modify this list based on your own unique situation:
What kinds of tests do I need?
What are my treatment options, and which do you recommend?
Are there any alternatives to the primary approach that you're suggesting?
Is there a generic alternative to the medicine you're prescribing?
Are there any medications or over-the-counter pills that I should avoid?
What sort of follow-up care do I need? How often do I need a colonoscopy?
I have other health conditions. How can I best manage them together?
Do I need to follow any dietary restrictions? I'm not a good cook. Is there someone who can help me?
What resources — brochures, pamphlets, websites or local support groups — do you recommend?
Who should I contact with questions in between appointments? What symptoms or situations should prompt me to seek medical care?
Take notes as your doctor answers your IBD questions. Appointments often include a lot of detailed information, so it's not a good idea to rely on your memory to capture it all. Also, consider bringing a family member or friend along. Then compare notes as soon as possible after the appointment. This person may remember something that you missed or forgot.
Related Services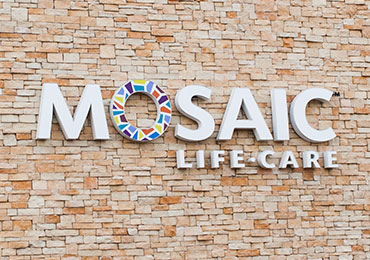 Primary Care