Diseases and Conditions
Psoriasis
Symptoms
Psoriasis signs and symptoms can vary from person to person. Common signs and symptoms include:
Red patches of skin covered with thick, silvery scales
Small scaling spots (commonly seen in children)
Dry, cracked skin that may bleed or itch
Itching, burning or soreness
Thickened, pitted or ridged nails
Swollen and stiff joints
Psoriasis patches can range from a few spots of dandruff-like scaling to major eruptions that cover large areas. The most commonly affected areas are the lower back, elbows, knees, legs, soles of the feet, scalp, face and palms.
Most types of psoriasis go through cycles, flaring for a few weeks or months, then subsiding for a time or even going into remission.
There are several types of psoriasis, including:
Plaque psoriasis. The most common form, plaque psoriasis causes dry, raised, red skin patches (lesions) covered with silvery scales. The plaques might be itchy or tender, and there may be few or many. They usually appear on elbows, knees, lower back and scalp.
Nail psoriasis. Psoriasis can affect fingernails and toenails, causing pitting, abnormal nail growth and discoloration. Psoriatic nails might loosen and separate from the nail bed (onycholysis). Severe cases may cause the nail to crumble.
Guttate psoriasis. This type primarily affects young adults and children. It's usually triggered by a bacterial infection such as strep throat. It's marked by small, drop-shaped, scaling lesions on the trunk, arms or legs.
Inverse psoriasis. This mainly affects the skin folds of the groin, buttocks and breasts. Inverse psoriasis causes smooth patches of red skin that worsen with friction and sweating. Fungal infections may trigger this type of psoriasis.
Pustular psoriasis. This rare form of psoriasis causes clearly defined pus-filled lesions that occur in widespread patches (generalized pustular psoriasis) or in smaller areas on the palms of the hands or the soles of the feet.
Erythrodermic psoriasis. The least common type of psoriasis, erythrodermic psoriasis can cover your entire body with a red, peeling rash that can itch or burn intensely.
Psoriatic arthritis. Psoriatic arthritis causes swollen, painful joints that are typical of arthritis. Sometimes the joint symptoms are the first or only symptom or sign of psoriasis. And at times only nail changes are seen. Symptoms range from mild to severe, and psoriatic arthritis can affect any joint. It can cause stiffness and progressive joint damage that in the most serious cases may lead to permanent joint damage.
When to see a doctor
If you suspect that you may have psoriasis, see your doctor. Also, talk to your doctor if your psoriasis:
Becomes severe or widespread
Causes you discomfort and pain
Causes you concern about the appearance of your skin
Leads to joint problems, such as pain, swelling or inability to perform daily tasks
Doesn't improve with treatment
Related Services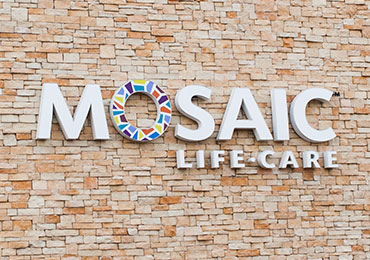 Primary Care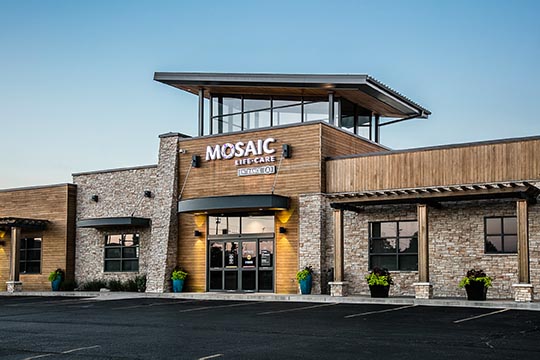 Dermatology