Tests and Procedures
Liver transplant
What you can expect
Before the procedure
Being placed on the waiting list
Doctors will use the results of your liver function tests and other factors to assess the severity of your illness, how urgently you need a transplant and your place on the liver transplant waiting list.
Your transplant waiting list priority is determined by two scoring systems called Model for End-Stage Liver Disease (MELD) for adults and Pediatric End-Stage Liver Disease (PELD) for children younger than age 12.
Your doctor will use a specific formula to determine your MELD scores, which can range from 6 to 40. The scores estimate the risk of death within 90 days without a transplant. A high MELD score indicates the urgent need of a transplant.
As deceased-donor organs become available, they are allocated according to MELD scores and classified by blood type. People with higher MELD scores are generally offered donated livers first. Time spent on the liver transplant waiting list is used to break ties among people with the same MELD scores and blood type.
Some liver conditions, such as liver cancer, may not result in a person getting a high MELD score. The transplant center can request additional MELD points for people with specific diseases if they meet defined exception criteria.
In addition, adults with acute liver failure are exempted from the MELD-based donor organ prioritization system and may be placed higher on the transplant waiting list according to the severity of their disease.
Waiting for a new liver
The wait for a donor liver can vary greatly. Some people wait days, while others wait months or may never receive a deceased-donor liver.
As you wait for a new liver, your doctor will treat the complications of your liver failure to make you as comfortable as possible.
Complications of end-stage liver failure are serious, and you may be frequently hospitalized. If your liver deteriorates, your MELD score is updated.
Living liver donors
Living-donor liver transplants using a small portion of a liver from a healthy, living person account for a small percentage of liver transplants each year. Living-donor liver transplants were initially used for children needing a liver transplant because suitable deceased-donor organs are scarce. Now, it is also an option for adults who have end-stage liver disease.
Living-donor liver transplants offer an alternative to waiting for a deceased-donor liver, and allow the organ recipient to avoid possible health complications of waiting for a transplant. The first step is to identify a living donor who is healthy and able to safely undergo a major surgical procedure. The donor's age, blood type and organ size also are critical considerations in determining whether you and the donor are a match for living-donor liver transplant.
Most living liver donors are close family members or friends of the liver transplant candidate. If you have a family member or friend who is willing to donate part of his or her liver to you, talk to your transplant team about this option.
Living-donor transplants have good results, just as transplants using livers from deceased donors. But finding a living donor may be difficult. Living liver donors go through extensive evaluation to ensure they are a match with the organ recipient and to assess their physical and mental health. The surgery also carries significant risks for the donor.
Your transplant team can discuss the benefits and risks with you and the potential donor.
Domino liver transplant
Another, less common, type of living-donor liver transplant is called a domino liver transplant. In a domino liver transplant, you receive a liver from a living donor who has a disease called familial amyloidosis. Familial amyloidosis is a very rare disorder in which an abnormal protein accumulates and eventually damages the body's internal organs.
The donor with familial amyloidosis receives a liver transplant to treat his or her condition. Then, the donor can give his or her liver to you in a domino liver transplant because the liver still functions well. You may eventually develop symptoms of amyloidosis, but these symptoms usually take decades to develop.
Doctors usually select recipients who are 55 years old or older and who aren't expected to develop symptoms before the end of their natural life expectancy. After your transplant, doctors will monitor you for signs of the condition.
Doctors will evaluate you to determine if you may be a candidate for a domino liver transplant or if another treatment option would be more appropriate for your condition.
Staying healthy
Whether you're waiting for a donated liver or your transplant surgery is already scheduled, work to stay healthy. Being healthy and as active as you're able can make it more likely you'll be ready for the transplant surgery when the time comes. It may also help speed your recovery from surgery. Work to:
Take your medications as prescribed
Follow your diet and exercise guidelines
Keep all appointments with your health care team
Stay involved in healthy activities, including relaxing and spending time with family and friends
Stay in touch with your transplant team, and let them know of any significant changes in your health. If you're waiting for a donated liver, make sure the transplant team knows how to reach you at all times. Keep your packed hospital bag handy, and make arrangements for transportation to the transplant center in advance.
During the procedure
Deceased-donor liver transplant
If you're notified that a liver from a deceased donor is available, you'll be asked to come to the hospital immediately. Your health care team will admit you to the hospital, and you'll undergo an exam to make sure you're healthy enough for the surgery.
Liver transplant surgery is done using general anesthesia, so you'll be sedated during the procedure.
The transplant surgeon makes a long incision across your abdomen to access your liver. The location and size of your incision varies according to your surgeon's approach and your own anatomy.
The surgeon removes the diseased liver and places the donor liver in your body. Then the surgeon connects your blood vessels and bile ducts to the donor liver. Surgery can take up to 12 hours, depending on your situation.
Once your new liver is in place, the surgeon uses stitches and staples to close the surgical incision. You're then taken to the intensive care unit to begin recovery.
Living-donor liver transplant
If you're receiving a liver transplant from a living donor, your surgery will be scheduled in advance.
Surgeons first operate on the donor, removing the portion of the liver for transplant. Then surgeons remove your diseased liver and place the donated liver portion in your body. They then connect your blood vessels and bile ducts to the new liver.
The transplanted liver portion in your body and the portion left behind in the donor's body regenerate rapidly, reaching normal volume within a several weeks.
After the procedure
After a liver transplant
After your liver transplant, you can expect to:
Possibly stay in the intensive care unit for a few days. Doctors and nurses will monitor your condition to watch for signs of complications. They'll also test your liver function frequently for signs that your new liver is working.
Spend 5 to 10 days in the hospital. Once you're stable, you're taken to a transplant recovery area to continue recuperating.
Have frequent checkups as you continue recovering at home. Your transplant team designs a checkup schedule for you. You may undergo blood tests a few times each week at first and then less often over time.
Take medications for the rest of your life. You'll take a number of medications after your liver transplant, many for the rest of your life. Drugs called immunosuppressants help keep your immune system from attacking your new liver. Other drugs help reduce the risk of other complications after your transplant.
Expect six months or more recovery time before you'll feel fully healed after your liver transplant surgery. You may be able to resume normal activities or go back to work a few months after surgery. How long it takes you to recover may depend on how ill you were before your liver transplant.
Related Services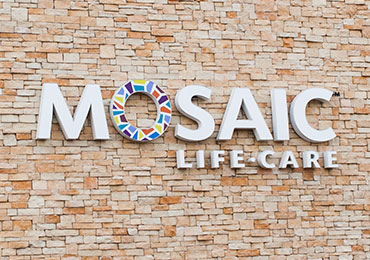 Primary Care