Tests and Procedures
Living-donor kidney transplant
How you prepare
If your doctor recommends a kidney transplant, you may be referred to a transplant center. You're also free to select a transplant center on your own or choose a center from your insurance company's list of preferred providers.
When you're considering transplant centers, you may want to:
Learn about the number and type of transplants the center performs each year
Ask about the transplant center's kidney transplant survival rates
Compare transplant center statistics through the database maintained by the Scientific Registry of Transplant Recipients
Find out if the center offers paired donation or donation chain programs that might increase your chances of receiving a living-donor kidney
Understand the costs that will be incurred before, during and after your transplant. Costs will include tests, organ procurement, surgery, hospital stays, and transportation to and from the center for the procedure and follow-up appointments
Consider additional services provided by the transplant center, such as coordinating support groups, assisting with travel arrangements, helping with local housing for your recovery period and offering referrals to other resources
Assess the center's commitment to keeping up with the latest transplant technology and techniques, which indicates that the program is growing
Evaluation
After you've selected a transplant center, you'll be evaluated to determine whether you meet the center's eligibility requirements for a kidney transplant.
The team at the transplant center will assess whether you:
Are healthy enough to have surgery and tolerate lifelong post-transplant medications
Have any medical conditions that would interfere with transplant success
Are willing and able to take medications as directed and follow the suggestions of the transplant team
The evaluation process may take several days and includes:
A thorough physical exam
Imaging scans, such as X-ray, MRI or CT scans
Blood tests
Psychological evaluation
Any other necessary testing as determined by your doctor
After your evaluation, your transplant team will discuss the results with you and tell you whether you've been accepted as a kidney transplant candidate. Each transplant center has its own eligibility criteria. If you aren't accepted at one transplant center, you may apply to others.
Related Services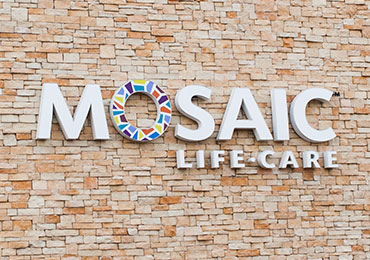 Primary Care