Tests and Procedures
Living-donor kidney transplant
Risks
Kidney transplantation can treat advanced kidney disease and kidney failure, but it is not a cure. Some forms of kidney disease may return after transplant.
The health risks associated with kidney transplant include those associated directly with the surgery itself, rejection of the donor organ and side effects of taking medications (anti-rejection or immunosuppressants) needed to prevent your body from rejecting the donated kidney.
Deciding whether kidney transplant is right for you is a personal decision that deserves careful thought and consideration of the serious risks and benefits. Talk through your decision with your friends, family and other trusted advisors.
Complications of the procedure
Kidney transplant surgery carries a risk of significant complications, including:
Blood clots
Bleeding
Leaking from or blockage of the tube (ureter) that links the kidney to the bladder
Infection
Failure of the donated kidney
Rejection of the donated kidney
An infection or cancer that can be transmitted with the donated kidney
Death, heart attack and stroke
Anti-rejection medication side effects
After a kidney transplant, you'll take medications to help prevent your body from rejecting the donor kidney. These medications can cause a variety of side effects, including:
Acne
Bone thinning (osteoporosis) and bone damage (osteonecrosis)
Diabetes
Excessive hair growth or hair loss
High blood pressure
High cholesterol
Increased risk of cancer, particularly skin cancer and lymphoma
Infection
Puffiness (edema)
Weight gain
Related Services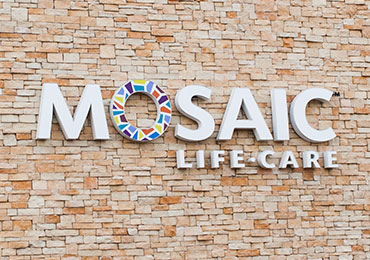 Primary Care