Tests and Procedures
Living-donor transplant
Overview
A living-donor transplant is a surgical procedure to remove an organ or portion of an organ from a living person and place it in another person whose organ is no longer functioning properly.
The popularity of living-organ donation has increased dramatically in recent years as an alternative to deceased-organ donation due to the growing need for organs for transplantation and shortage of available deceased-donor organs. More than 6,000 living-organ donations are reported each year in the United States.
Living-kidney donation is the most common type of living-donor transplant. Individuals can donate one of their two kidneys, and the remaining kidney is able to perform the necessary functions. Living donors can also donate a portion of their liver, and the remaining liver regenerates, grows back to nearly its original size and performs its normal function.
Kidney and liver transplants are the most common types of living-donor organ procedures, but living people may also donate tissues for transplantation, such as skin, bone marrow and blood-forming cells (stem cells) that have been damaged or destroyed by disease, drugs or radiation.
Living-organ donation types
There are two types of living-organ donation.
Directed donation
This is the most common type of living-donor organ donation. In this type of living-donor organ donation, the donor directs the organ to a specific recipient for transplant.
The donor may be:
A first-degree relative, such as a parent, brother, sister or adult child
Other biologically related relatives such as uncles, aunts or cousins
A biologically-unrelated person who has a connection with the transplant candidate, such as a spouse or significant other, a friend, or a co-worker
A person who has heard about the transplant candidate's need
Nondirected donation
In nondirected living-donor organ donation, also known as good Samaritan or altruistic donation, the donor does not name the recipient of the donated organ. The match is based on medical need and blood type compatibility.
In some cases, the donor may choose not to know the organ recipient. In other cases, the donor and recipient may meet if both agree and if the transplant center policy allows it.
Paired donation and donation chains
Living donors often play an important role in paired donation and donation chains. Paired-organ donation (also known as paired exchange) may be an option when a donor and intended recipient have incompatible blood types, or when the recipient has certain antibodies that will react to the donor's cells, causing the transplant to fail.
In paired donation, two or more organ-recipient pairs trade donors so that each recipient gets an organ that is compatible with his or her blood type. A nondirected living donor also may participate in paired-organ donation to help match incompatible pairs.
More than one pair of incompatible living donors and recipients may be linked with a nondirected living donor to form a donation chain in order to receive compatible organs. In this scenario, multiple recipients benefit from a single nondirected living donor.
Related Services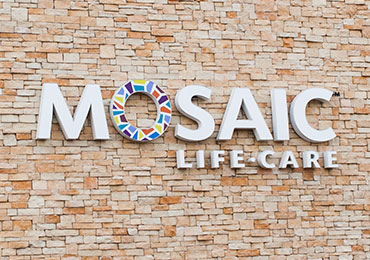 Primary Care