Bio
Why did you choose to become a physician, nurse practitioner or physician assistant?
I loved being a nurse and wanted to further my education to better help people.
Why Mosaic Life Care
I have always heard of the positive impact Mosaic Life Care has had in the community and I wanted to start my journey as a Nurse Practitioner with a great company.
Hobbies/Interests
My children/family, reading, crafting.
Education
University of Missouri – Kansas City, Mo., Master of Science in Nursing, 2014
Saint Luke's College of Nursing – Kansas City, Mo., Bachelor of Science in Nursing, 2007
Northwest Missouri State University – Maryville, Mo., 2003
Certifications
Registered Nurse (RN) Licensure, Missouri State Board of Nursing
CPR/AED for the Professional, American Heart Association
ACLS Provider, American Heart Association
PALS Provider, American Heart Association
Procedures and Diagnosis
Diagnosis
Top five diagnoses treated
Allergies
Sinus Infections
Lacerations
Skin Disorders
Sore Throats
Procedures
Top five procedures performed
Sutures/Staples/Dermabond
Incision Drainage
Ear Wash
Pelvic Exams
Education and Certifications
The American Academy of Nurse Practitioners (Family Nurse Practitioner)
Locations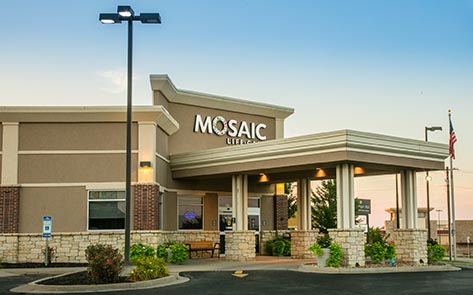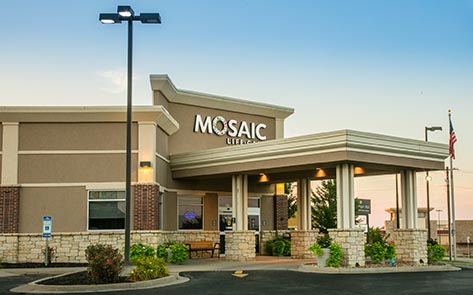 St. Joseph, MO 64506

(816) 271-7077
GET DIRECTIONS
Monday
9:00 am-7:00 pm
Tuesday
9:00 am-7:00 pm
Wednesday
9:00 am-7:00 pm
Thursday
9:00 am-7:00 pm
Friday
9:00 am-7:00 pm
Saturday
9:00 am-6:00 pm
Sunday
9:00 am-6:00 pm